Washington, 4 June 2015 – Prime Minister Aleksandar Vucic spoke today in Washington with US Deputy Secretary of State Antony Blinken about support to Serbia's European path, the situation in the region, dialogue with Pristina and the Serbian foreign policy activities.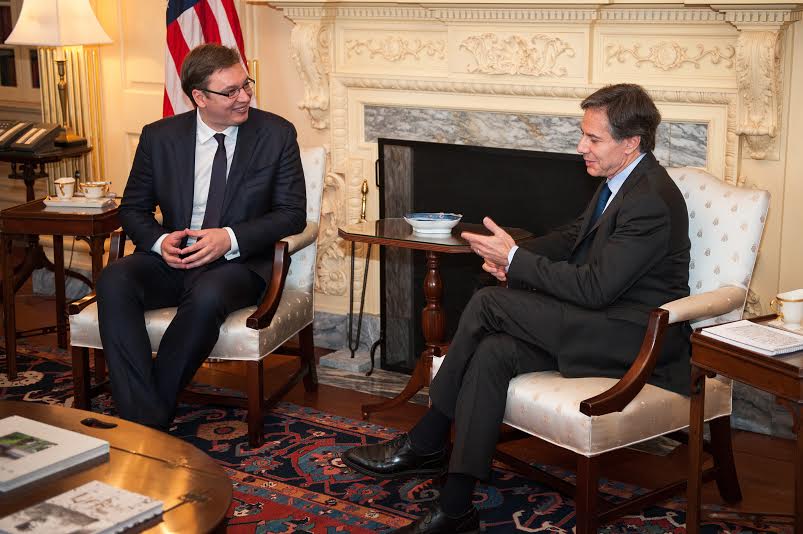 Vucic highlighted the necessity of political support of the United States to the US European integration of Serbia, and added that a lot has been done to preserve peace and stability in the region.

He informed Blinken about economic reforms undertaken by our country and invited him to visit Serbia.

The US Deputy Secretary of State expressed his satisfaction with personal commitment and the role of Prime Minister Vucic in the region and the work of the Serbian government.

Blinken stressed that everything that has been done so far has led to closer cooperation of Serbia and the United States, and of Serbia and the EU, and confirmed that the United States will encourage the EU to open negotiations on chapters with Serbia.

He welcomed the economic reforms and pointed to the need of a greater presence of American investors in Serbia.