February 10, Washington D.C. - Embassies of Serbia and Switzerland co-hosted a reception at the Residence of the Swiss Ambassador to celebrate the close cooperation between the Serbian and the Swiss Chairmanships and thank for the support during Switzerland's Chairmanship of the OSCE in 2014.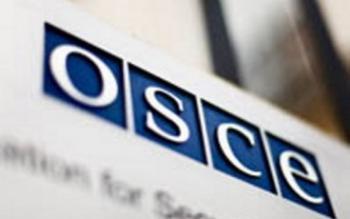 In his speech ambassador Dahinden of Switzerland stressed that "for the first time, two countries have agreed to work out a joint program for their two Chairmanships. That will create continuity for the OSCE and strengthen its capacity to serve as a relevant actor in the region."
Ambassador of Serbia Matkovic highlighted the important role the OSCE plays in Europe adding that at the Munich Security Conference OSCE received this year's Ewald von Kleist Award for the outstanding contribution to international peace, stability and security in Europe. Regarding the situation in Ukraine ambassador Matkovic said that although a small nation, as a current chair of OSCE Serbia will make the utmost efforts to contribute to the peaceful solution of the current crisis.