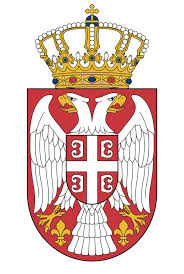 Embassy of the Republic of Serbia
2233 Wisconsin Avenue, NW, Suite 410
Washington, DC 20007
Embassy (phone): (202) 332-0333
Embassy (fax): (202) 332-3933
Consular Section (phone): (202) 332-0333 ext: 203, 204
After-hours/emergency phone No: (202) 706-0209
Embassy (e-mail): info@serbiaembusa.org
Consular Section (e-mail): consular@serbiaembusa.org
ABOLISHED VISAS FOR CITIZENS FOUR (4) COUNTRIES OF THE CARIBBEAN REGION AND TWO (2) COUNTRIES OF THE LATIN AMERICAN REGION
At its meeting of 28 January 2018, the Government of the Republic of Serbia adopted the Decision on visa exemption for the nationals of Bahamas, Barbados, Jamaica, Saint Vincent and Grenadines, Paraguay and Colombia, holders of all passports. The Decision is published in the "Official Gazette of the Republic of Serbia" No.10/2018 of 7 February, 2018, and will enter into force of 15 February, 2018. Under the Decision, the nationals of those countries can enter, transit through and stay in the territory of the Republic of Serbia without a visa, during a period not exceeding 30 days from the date of entry, within period of one year, if there are no hindrances defined in Article 11 of the Law on Foreigners .
OPEN CALL FOR CO-FINANCING OF DIASPORA PROJECTS
Serbian Ministry of Foreign Affairs - Directorate for Diaspora has announced an open call for co-financing of projects that contribute to strengthening ties between the homeland and the Diaspora. The competition provides for co-funding of projects aimed at studying, preserving and fostering the Serbian language and Cyrillic script, preservation and cultivation of Serbian cultural, ethnic, linguistic and religious identity, as well as the promotion of economic cooperation between Serbia and the Diaspora. The open call is open until March 30, 2018.
More info about the details regarding the submission of proposals can be found in the following link (only in Serbian): http://www.dijaspora.gov.rs/konkurs-za-sufinansiranje-projekata-organizacija-iz-dijaspore/